info@harrisfuneralhome.com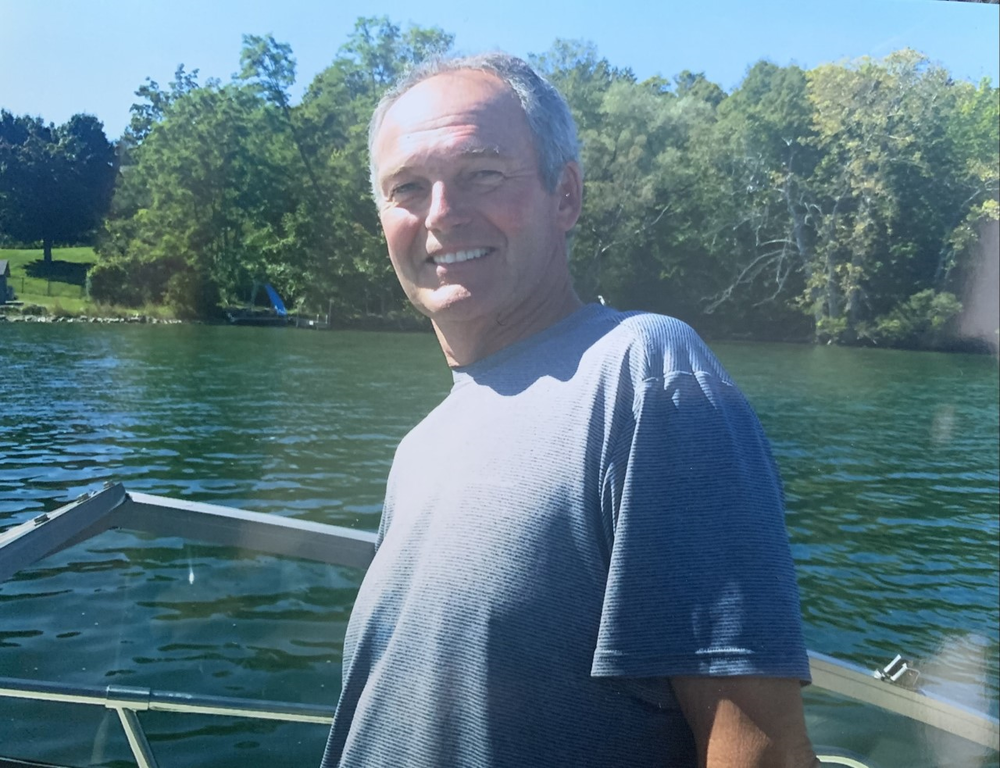 Obituary of Rex H. Johnson
Johnson, Rex
Rex Johnson was born on June 25th, 1956 and he was raised in Irondequoit, New York. He fought a hard battle against mesothelioma and passed on February 10th, 2021. He is predeceased by his parents, Herbert and Jean Johnson. Rex is survived by his children, Danielle Johnson, Mitchell (Chelsea) Johnson; granddaughter, Ryleigh Johnson; sister, Dale Heckle; brother, James (Linda) Johnson, his loving partner, Pam Carroll-Spitali, the loving mother of his children, Cheri Johnson, his dear friends, and many nieces and nephews, including, Cyndi Moreno (Mike), Damon Heckle, Darryl Heckle (Chris), Eddy Heckle (Kathryn), Alisha Johnson, Josh (Tristin) and Kayla Moreno, Ellie and Luke Heckle, Lauren and Carolyn Heckle, Madelyn and Henry Heckle, Jason, Matt, Ryan (Jenna), Jesse Dreier, Angelka (Tyler) Burchfield, Jacqueline Scardino and brother and sister-in-laws.
Rex was passionate about his 37-year career at Leo J. Roth. He started out as an apprentice, and even this young in his career he was running the crew as a foreman. Upon finishing this program, he continued to be a foreman and for the last 15 years of his career he was a project manager. He had a unique job position and his captivating personality, workmanship, and talent made him a natural. You always knew when it was a "Rex" job.
In his free time, you could find him boating and sailing on Canandaigua Lake or Irondequoit Bay. "Passion" (his 1986 Sea Ray) and "Seaductress" (his Merit sailboat) were like his second set of children. This past year, he bought his dream boat, a 1956 Chris Craft Capri. A classic wooden boat named "Just in Time." If he was not on the water, you could find him cruising the streets in his new Corvette, most likely with his love, Pam.
Rex will always be remembered for his funny sense of humor, his infectious laughter, and his hilarious sayings ("Howdy!"). Even after being diagnosed with mesothelioma, he was so positive and he turned into a warrior. He remained determined, he never gave up, and was the epitome of strength and courage. His aura was enthralling and everyone wanted to know him. We were all so lucky to have Rex in our lives.
His family will receive friends on Tuesday, February 16, from 4:00 - 7:00pm at the Paul W. Harris funeral home (570 Kings Highway South). Rex's family will gather privately on Wednesday, February 17th at 10:00 am, and the services will be streamed live for everyone through the Paul W. Harris Funeral Home Facebook page here: https://www.facebook.com/paulwharrisfuneralhomepetsatpeace/. Please note: A personal Facebook account is not required. If prompted to "Login" or "Create New Account," simply click the "Not Now" link to bypass the prompt.
The interment will take place at White Haven Memorial Park. In lieu of flowers, memorials may be directed to Mesothelioma Applied Research Foundation, 1615 L Street NW Suite 430, Washington, DC 20036, or through http://www.curemeso.org/