info@harrisfuneralhome.com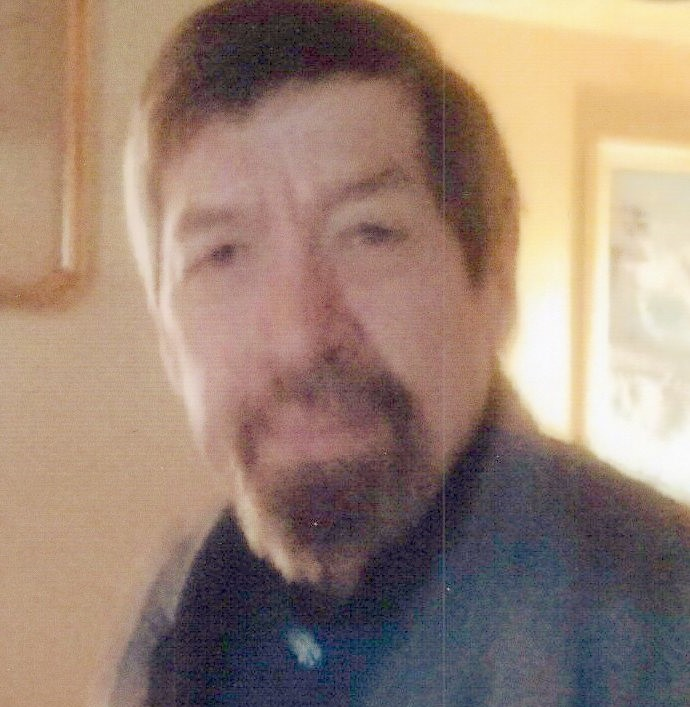 Obituary of William J. Bartholomay
Bartholomay, Jr., William J. "Bill"
Brighton: Monday, July 12, 2021 at age 73. Bill passed peacefully at home with his loving wife, Patty, by his side.
Bill, the second child (and in Bill's mind, the favorite child), of Bill and Helen Bartholomay was born on August 6, 1947. Did Bill fit the "second child" model? According to his baby book, meticulously kept by his mother, he certainly did. A little mischievous? Check. A little rebellious? Check. Easy going? Double check! Bill grew up in the Sea Breeze area of Irondequoit and attended St. Salome Elementary School, where to his mother's great delight, he served as an altar boy for many years. If you were to ask Bill what he was most proud of in his eight years of elementary school, without hesitation, he would say being the CAPTAIN of the school safety patrol. Unfortunately for him, his "authority" did not extend beyond the school parking lot!
Bill was a graduate of Aquinas Institute, following in the footsteps of his older brother, Lou. He tried his hand at college, but as he said, "It's not my thing." Bill enlisted in the Army in 1967 at the height of the Vietnam War, and he was deployed to Vietnam as an Army Intelligence Specialist soon after the completion of basic training. After serving two tours overseas, Bill was honorably discharged on his birthday, August 6, 1970. Bill was proud to be able to serve his country, and his time in the service shaped many of the decisions he made later in life. He often revisited his time overseas in both his thoughts and in his conversations.
When Bill returned to the states, he took up residence in Texas for several years, and although he enjoyed being a Southerner for a while, a love for home and family pulled him back to his Northern roots. Bill returned to Rochester and worked as an optical lens grinder for both Eastman Kodak Company and Ilex. He purchased a home bordering Ellison Park, and he soon became the self-proclaimed "Mayor of Hartfeld Drive." Bill was always quick with a joke, but his neighbors learned he was even quicker with a helping hand. Bill enjoyed "living the good life," playing golf, and taking a few trips. Bill also enjoyed cultivating his beloved garden of flowers and vegetables, which was somewhat ironic because he never ate vegetables! To the delight of his neighbors and his family (and the bunnies, deer, and chipmunks that inhabited the yard), Bill's distaste for all things healthy provided all of them with a bounty of produce all season long.
Little did Bill know, but he would soon cultivate more than a garden. Bill was to meet the love of his life, Patty Lomondo on a blind date. They hit it off immediately. Bill was ready to leave his comfortable bachelor ways behind and embark on a journey of everlasting love. Bill and Patty were married at St. Salome Church on August 20, 1994. They built a simple and happy life together taking pleasure in traveling, visiting friends and family, and just enjoying their time as a couple. In 2003, Bill was able to procure his "dream car"—a 1979 Porsche 911 SC Targa. He fancied himself the "neighborhood Mario Andretti," even though he had to re-learn driving a stick shift!
Without question, Bill and Patty were blessed with an enduring bond that sustained each of them in their almost twenty-seven years of marriage. Bill's passing leaves a void that can never be filled. The world will miss his passion, his kindness, and his humor. A good guy gone too soon.
Bill was predeceased by his parents, Bill and Helen Bartholomay; in-laws, Frank and MaryAnn Lomondo; and brother-in-law, Art Bostwick.
In addition to his beloved wife, Patty, Bill is survived by his brother Lou (Paula) Bartholomay; sister, Mary Bostwick; brother-in-law, Sam Lomondo; sister-in-law, Gina (Jim) Andre; and his many nieces and nephews, Mike (Kate) Bartholomay and their children Bridget and Jenny; Michelle (Deb) Staron; Bill (Ellen Uveino) and their daughter, Abbie; Damian Bostwick; Rob (Dawn) Messenger and their children Josh, Zachary, Aidan, and Tori; Amy Thompson (Dave Hemmerick) and Amy's son David; Kara Lomondo (Eric Nemitz) and Kara's son Chase Caufield; Mike (Brigid) Andre; Jess (Joe) Burgado; Molly Lomondo; good friends, Father Bob Kennedy, Bob and Sharon Bianchi, Mike McCulley, John Strong, and Bill's best "little buddy," Annie. Special thanks to Rochester Regional Health Home Care and Nick Stefanovic of the Monroe County Veterans' Services.
Friends are invited to join the family Saturday, July 17, 10:00 am at Blessed Sacrament Church for Bill's Funeral Mass. The church has requested that family and guests wear masks until they are seated. Interment Holy Sepulchre Cemetery. In lieu of flowers, memorial donations may be directed to Humane Society at Lollypop Farm, 99 Victor Rd., Fairport, NY, Lipson Cancer Center At Rochester General Hospital, 1450 Portland Avenue, Rochester, NY 14621 or to Veterans' Outreach Center, 459 South Avenue, Rochester, NY 14620.