info@harrisfuneralhome.com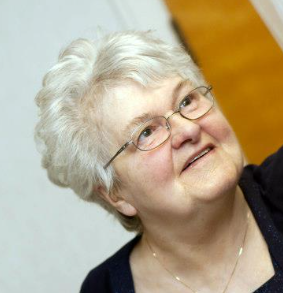 Obituary of Marlis H. Spada
Please share a memory of Marlis to include in a keepsake book for family and friends.
Marlis H. (Hunte) Spada
Irondequoit: Closed her eyes and peacefully went to sleep one last time Saturday morning, May 7, 2022, at the age of 85. Marlis was born to Friedrich and Sophie Hunte in Wunstorf Germany in 1936 where she was educated and lived until 1955. Following two years in Switzerland where she worked as a nurse's aide, she emigrated to Rochester, NY, and on February 4, 1964, became a U.S. Citizen; something she was always so proud of. Her first job in Rochester was as an au pair for the family of the President of the University of Rochester, but she quickly found her permanent job at Delco Products.
In 1974, Marlis purchased her home in Irondequoit, where she raised her only daughter and remained for nearly 48 years. She worked hard and rewarded herself with travel, near and far, returning to Germany as often as she could and camping with her daughter, her boyfriend and his son, or any combination thereof, in their 1977 orange Volkswagon camper. She recorded all her travels with home movies and photos, and that made for many a good time reminiscing.
Marlis retired from Delco in 1988, at the very young age of 52, after 30 years of hard work. Her plans for retirement were to continue to travel and enjoy the life and the home she had created, and she did just that. She took a few adult education classes at the high school, joined the Irondequoit Historical Society, went to the YMCA five days a week to swim and socialize, and, of course, traveled. She became quite the social butterfly. She continued all these activities until October 2001 when she had a massive stroke that left her right arm completely paralyzed and her right leg with weakness that required someone to be at her side at all times. Most devastating was the loss of her ability to speak; this was a massive blow at only 65 years old. Nevertheless, she fought on; she fought to survive her stroke, she fought to survive two separate battles with cancer, and she fought a number of other health problems; for someone who wasn't expected to survive that first week after her stroke, she managed to not only survive, but live a full life for another 20 years. She played games, loved to do word search and jigsaw puzzles, joined an adult day program where she was able to socialize with others and enjoy arts and crafts. She lit up around children, loved to laugh, and never met a sweet she didn't like. She always found a way to get her point across without words, even if it took a little time. She would get frustrated now and then, but she never gave up and she never complained or felt sorry for herself. She was a true warrior and an incredible example of strength and perseverance.
Along with her parents, Marlis is pre-deceased by her brother, Frederick "Friedel" Hunte; sister, Ursula (Alfred) Sommer. She was adored and will be missed greatly by all who knew her, especially her loving daughter and son-in-law, Diane (Robert) Kinyon; incredibly devoted partner in life of more than 45 years, Karl Mueller; his son Daniel (Elizabeth) and their kids Matthew, Michael and Mark; sister-in-law Ursula Hunte; nieces and nephews; Andreas, Bernhard (Godson), Matthias, Jutta, Martin, Thomas, Robert (Godson), Ronald, Judy; many great-nieces and nephews, and even a few great-great-nieces and nephews; Goddaughter, Heidi; and many other very dear relatives and friends in the U.S. and Germany.
There will be a celebration her life Thursday, June 2nd, on what would have been her 86th birthday, 10 AM at the funeral home. The service will be streamed live for anyone wishing to participate from afar through the Paul W. Harris Funeral Home Facebook page here:
https://www.facebook.com/paulwharrisfuneralhomepetsatpeace/
Please note: A personal Facebook account is not required. If prompted to "Login" or "Create New Account", simply click "Not Now" to bypass the prompt. Streaming will be available 10 minutes prior to start.
Interment will take place immediately following at Irondequoit Cemetery. In lieu of flowers, donations may be made in her memory to Pt. Pleasant Fire District, 257 Kings Highway N., Rochester, NY 14617 or Irondequoit Ambulance, 2330 Norton St., Rochester, NY 14609, both of whom helped her over the years.
Marlis was a fighter but in the end succumbed to Covid 19 and pneumonia, officially. We are encouraging those who attend her celebration to please wear a mask. If you do not have one, one will be provided to you.