info@harrisfuneralhome.com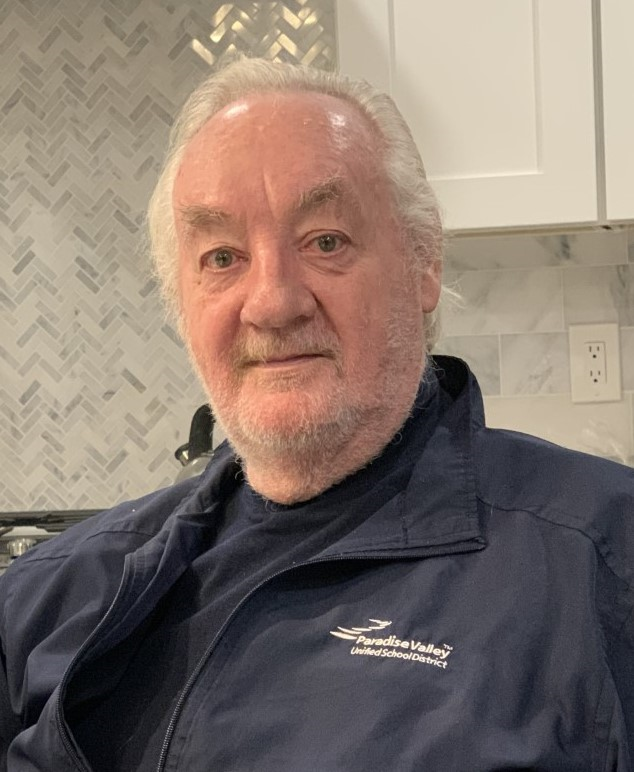 Obituary of Frederick B. Hale
Please share a memory of Frederick to include in a keepsake book for family and friends.
Frederick Bernard Hale was born in Rochester, NY on April 6, 1940. The world was never the same.The mold was crushed into a million pieces. There was only one Fred Hale. Little Freddie quickly started his lifelong journey to live life to the fullest. With appetites for life and a will to live never seen before in modern times, Fred spent his childhood playing sports, being captain of all his sports teams at St. Salome's in Rochester, his competitive nature on full display. When his parents brought him doughnuts at the age of 6, they would marvel at his being able to eat 5 donuts within minutes. A spirit of mischief and his fearless risk taking led him into many so many memorable encounters. Whether it was jumping on moving trains or escaping the wrath of lovers down at the beach who found their windshield wipers being snapped while they enjoyed their moonlit date. He remembered all these stories and would regale all those close to him with the details of each story. Everyone was always eager to hear the stories and how he told it. Hitchhiking to Franklin High School each morning, he played basketball and football. Ready to take on any comers in one on one in the city of Rochester, he did not meet anyone with a greater will to win. He even won the intramural wrestling tournament. He could do anything. Working overnight at the A&P grocery store that his father managed, his parents Lloyd and Florence taught him and his sister Nancy a work ethic that had him working his whole life. And work he did, every job imaginable. Delivering coke, carrying 4 wood crates at a time and swigging a case of Coke a day, working in sales for Pabst and the Yellow Pages, driving an 18 wheeler "over the road" across the whole country, driving dead bodies around the west coast of the country, working in a cafeteria of state prison in Alaska, driving a school bus in Arizona, he even worked as a telephone operator at a Milwaukee YMCA where you push the plugs in to connect the calls like you see in old movies.He went to many colleges and ended up graduating with a degree in Political Science at the same school he started, Marquette University. He met his wife E. Carolyn Scott at Marquette and they reunited in 1990 when Carolyn moved in with Fred. They were always so close and their love and connection so strong. They were the perfect compliments to each other. Although he worked many jobs and was never afraid to work or try something new, there were certain passions that were lifelong. His connection to the stock market was fully realized when he was a stockbroker for many years. Always looking for trends and immersing himself in politics, he really had his finger on the pulse. He and his lifelong friend Ron Gartz owned and managed a successful steak and seafood restaurant, FDR's in Rochester, NY for 24 years. The last Great American Restaurant, FDR's had incredible food, brought to you through excellent service in an ambience and décor that let you know you were going out on the town for the night.
Always curious, always asking questions, Fred was always ready to talk about sports, movies,cultural events, he was always so well informed because he never stopped reading.The self-proclaimed GOAT, Greatest of All Time Gin Player, he reveled in his weekly games with his daughter. Playing with his kids and grand kids, he was always ready to detail every momentum change of each game, taking all the glee in the world in destroying his competition,especially loving when he could fulfill his own legend of Mr. Come From Behind! Fred Hale may have been known for the gift of gab and sense of humor, but what made him so great to those close to him was his patience, his kindness and his ability to listen and provide such insightful guidance to his three kids, Elizabeth, Michael and Christopher (Meredith) as well as his grandchildren, Alexandria (Rodney Jacobs), Ryan, Mitchell, Aspen, Monica, Sloane and Logan. A true original, Frederick B. Hale led a life full of life, had an insatiable appetite for life and will be sorely missed by those who were lucky enough to know him.
Frederick's funeral service will be held Friday, June 10, 2022 at 10 AM at the funeral home (570 Kings Highway So.). Interment Irondequoit Cemetery.
The Celebration of Frederick's Life will continue following the burial at Kawinis Cabin at Camp Eastman Park,