info@harrisfuneralhome.com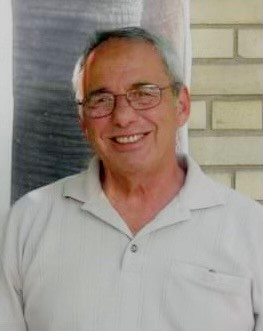 Obituary of Warren J. Grasso Jr.
Grasso, Jr., Warren J.
Webster: Monday, May 22, 2023 at age 77. Warren is survived by his wife, Marilyn (DiPrima) Grasso; children, Warren C. (Julie) Grasso, Matthew J. (Angie) Grasso, Natalie M. (David) Pfluke; grandchildren, Thomas, Nick, Ryan, Joe, Elizabeth, Sophia, Sam; brothers, Michael (Lenore), Peter and numerous nieces, nephews, cousins and friends.
Warren and Marilyn were married for over 50 years, and were true soulmates. During their early married life, Warren proudly served overseas in the US Army and when he returned, continued his career in the US Postal Service. Family was everything to Warren and he was blessed to share a special bond with each of his children and grandchildren. He most enjoyed sauce on Sunday, watching sports, quoting movies, trips to Italy, and sitting around the table with family and friends. He was a master storyteller and loved to make people laugh. Since retirement, Warren has worked part-time as a doorman and enjoyed every minute of it as he was a true people person. To know him, was to love him. He will be missed by many, forever and always
His family will receive friends Friday, June 2, 4:00 - 8:00pm at the funeral home (570 Kings Highway So.). Friends are invited to join the family Saturday, June 3, 11:00 am at St. Kateri at Christ The King Church for his funeral mass. Entombment White Haven Memorial Park.
In lieu of flowers, donations may be directed to Autism Speaks in honor of Thomas W. Grasso. To donate please click on this link https://act.autismspeaks.org/site/TR?px=1017429&fr_id=7103&pg=personal.